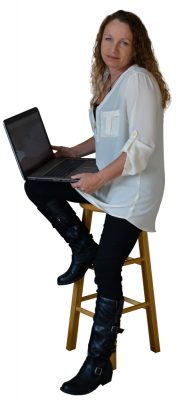 You know when you pick up a brochure if it was put together in Word and abuses the clipart gallery. Even if you know nothing about fonts and typography, you can tell if a brochure is (for some reason) difficult to read. You can tell when something is hurting your brain. So you put the brochure down, because it's giving you this uncomfortable feeling that you can't quite put your finger on. You didn't read it. You didn't get the intended message.
Now if that brochure had been professionally designed, it would be almost soothing to read… You would have a sense of confidence in the company that produced it. They would convey a feeling of professionalism. You would feel secure, and continue reading. You would become more confident in your decision to spend money with this company. You wouldn't put it down. In fact, you would probably take it home with you. Maybe even tuck it under your pillow… Well, maybe not. But you're getting the picture here, aren't you?
Investing a little in the graphic design of your printed materials will pay for itself. Period. You should not be spending money to print brochures or catalogs – anything – if they have not seen a graphic designer before they see the printing press. Bulldog Graphics has over 15 years experience in the graphic design field. If it's destined to be printed, we can design it!