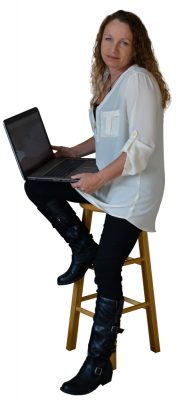 A logo is one area where you absolutely need a designer. A company logo is so important. Yes, it would seem obvious, but here are a few things about a logo that you may not have thought of.
You will have to look at your logo every day. It will probably be on everything – your business cards, letterhead, envelopes, mailing labels, invoices, statements, company trucks, signs, uniforms, shirts, ball caps, pens, coasters…    so you ought to love it. And you need to put some time and serious thought into it's design.
Your long-term printing costs should also be forefront in your mind. Lots of colors are great…when you can afford them. Your logo should be just as effective and stunning in black. Yes, black. It's the cheapest ink color. We have completed 4-color, photographic-type logos, but with a stern warning that the lifetime printing costs will be high. This may be alright if your logo will only appear on a website where there are no extra charges for color. But typically, you start with a great black logo, then add color – usually only one or two more colors.
Your logo should convey a feeling, or a message. It can be a literal display of what your business does, or it can state more of a subjective concept, like strength, trust, whimsy, warmth, solidity, and value. It can be a text logo, a symbol logo, or a combination.
No, you can't use clipart. This should be obvious also, but if your logo is not entirely unique to your company, you have no copyright or trademark protection. Even worse, the adult bookstore in town could use the same piece of clipart.
Bulldog Graphics has been designing logos for years. We love logos! There is a thrill that comes from finding just the right mark for a business – and knowing the client loves it just as much as we do.
Contact us to discuss your logo. Whether its a brand new logo, or your older logo is in need of an update – the standards are the same – and we can help!